About Us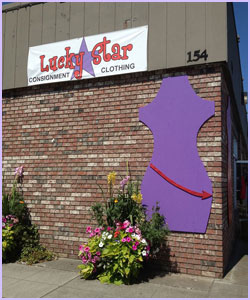 Opened August 2013 - Sequim Lucky Star Consignment Clothing is our second licenced store and is owned and operated by Katie Rancich.

When you walk into Lucky Star for the first time you wonder...is this a consignment store? It is very organized and "boutique like" it smells like fresh laundry. It is located next to A-1 Auto Parts and Skunk Works Auto Detailing and across the street from That Takes The Cake and Dungeness Kids Company.

When you earn money in your account you can use the credit in any of our Lucky Star and Curvy Q.T. locations, a definite unique feature to this experience! If you choose you can receive a check monthly, but most consignors have a hard time waiting!  Lucky Star has easy policies (see our consignment - seasons - wanted tabs for more information)

We have alterations, layaway and fashion consulting available!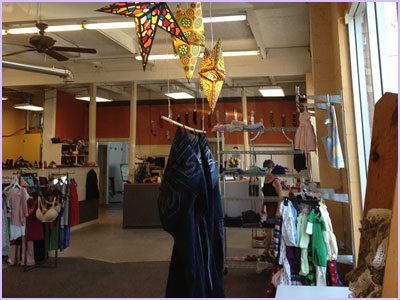 Lucky Star's unsold items are donated to Local Charities.

Katie belongs to the Sequim Chamber of Commerce.

When in the Sequim area stop by and see for yourself how great this unique consignment shop really is!  Friend us on Facebook to receive deals and see new arrivals - pictures posted daily! See us on Facebook

MISSION STATEMENT
To exceed customer expectations in bringing boutique selection and service to the fashion forward woman at pre-loved prices.