Clothing Seasons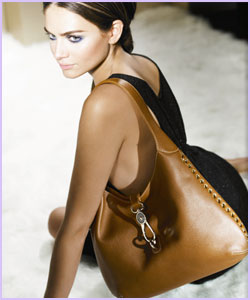 Spring -- February, March & April (pastel, floral & lightweight items)

Blazers, sweaters & jackets, long & short sleeve blouses, spring suits, light weight jeans, exercise clothes, nightgowns & lingerie, prom gowns, wraps, shawls and evening bags, wedding gowns & ceremonial items. Keep spring cleaning in mind. When you change your wardrobe, bring in the old for consignment.

Summer -- May, June & July (warm weather clothing)

Tank tops, short sleeve and sleeveless tops, shorts & shorts-sets, sun dresses, skorts, sandals & flip-flops, culottes, bathing suit cover-ups & wraps, bathing suits (new with tags only), jumpers, house dresses, pocketbooks & handbags, beach totes, hats and caps, sunglasses.

Fall -- August, September & October (Back to School & transitional wear)

Jeans & T-shirts, denim jackets, rain gear, PJ's, closed toe shoes & boots, sneakers, book bags and backpacks, tote bags, sweaters, business wear, blouses & shells, blazers, dress pants, pumps, brief cases & attaches.

Winter -- October, November & December (cold weather woolens, velvets & suedes)

Coats, hats, scarves and gloves, snow gear, winter sportswear, boots, sweaters & cardigans, gowns and holiday dresses, sequin and beaded items, evening bags, leather and fur, flannel shirts & sleep wear, robes & slippers. any item that may be purchased as a gift for the upcoming holiday.

Costumes or anything that could become a costume: old dresses, retro styles, men's suits, hoop skirts, uniforms and scrubs, bridesmaid dresses, old wedding gowns, wigs, hats, crazy jewelry, masks, eye-glasses, scarves, canes and miscellaneous gems like those. Anything funky, ugly and weird can be made into a great costume. The hunt for these articles begins in early October.

Evening and prom wear: gowns, evening bags, evening shoes, rhinestone and pearl jewelry, wraps and stoles. These items are popular for Prom season that begin in March; the Holiday season that begins just after Thanksgiving; and cruise season which is January and August.

Please remember: Clothing must be laundered and in ready-to-sell condition. Shoes and handbags must be clean. Unsure if an item is sale-able? Bring it in and let the shop decide.
What is ready-to-sell condition? Clothing should be up-to-date, no older than two years, in season, pressed and brought in folded neatly in a bag or box. Items needing to be laundered or cleaned may not be accepted.